40+ Wholesome Tenting Meals to Pack on Your Subsequent Journey
Get fresh ideas for healthy camping food with this big list of yummy foods that are portable and easy to prep when you're on the trail!
Planning a family camping trip? There's a lot to look forward to! But you might NOT be excited about eating lots of packaged, processed foods on the trail.
No fear! This list is meant to provide you with healthy camping food ideas that combine fresh fruits and veggies with healthy pre-packaged foods and even a few simple recipes that are optimal for making ahead and taking along with you on your family adventure.
The list is divided up by shelf-stable foods (first) and foods the need to be kept cool (second.) Check them out and get packing!
Healthy Camping Foods (Shelf-Stable)
These foods give you and your kids energy for any adventure, and they can last for days (or much longer!) in your cabin or tent– no refrigeration necessary.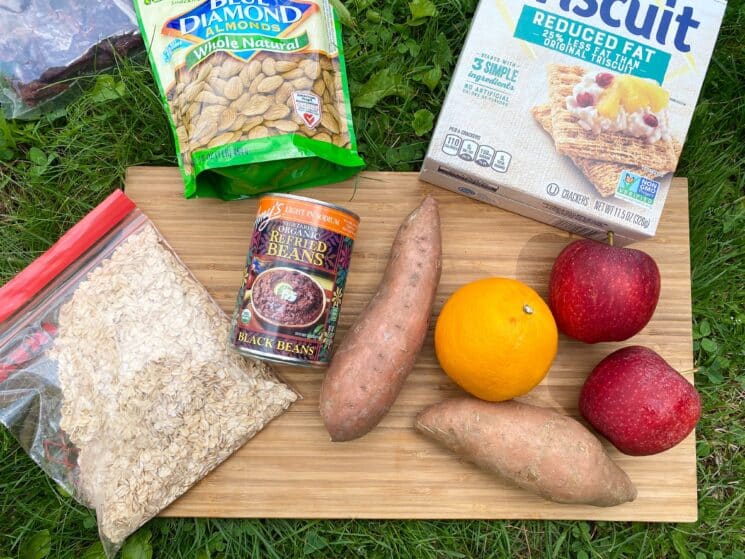 ApplesTrail mix OrangesWhole melons like watermelon, cantaloupe, or honeydewWhole wheat bread, buns, pitas, tortillas, or English muffinsHomemade granola barsCanned lentil soupBrown riceBeef jerkyRolled oatsWhole ears of corn Applesauce cups or pouchesCanned tunaAvocadosCherry tomatoesDried fruit like raisins, cranberries, or apricotsPeanuts, almonds, or cashewsSweet or white potatoesOlive oilWhole wheat spaghetti with jarred marinara saucePumpkin seeds or sunflower seedsWhole grain crackers or pretzelsHoneyBell peppersCanned black beans, kidney beans, or baked beansSoy milk or tofu (choose shelf-stable tetra-pack containers) Whole grain cereal like Cheerios Jarred salsaOnionsPeanut butter or almond butter
Healthy Camping Foods to Pack in Your Cooler
If you're bringing a cooler on your camping trip, you have a lot of additional options for eating great in the wild! Add these nourishing foods to your "foods-to-pack" list.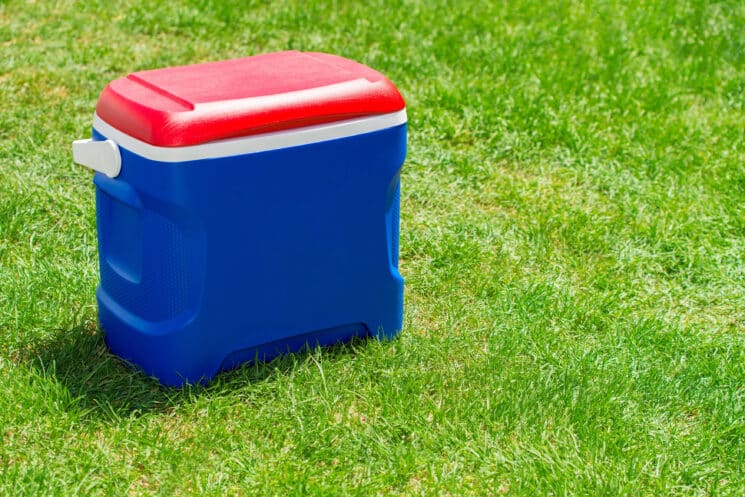 Cheese sticks and/or grated cheeseGround turkey or beefChicken breasts (try marinating them before you leave)Carrots (baby and or regular)CeleryYogurt cupsFrozen salmon, white fish, or shrimpEggsHummusWhole fresh green beansSnap peasANY frozen fruit or veggie (they can double as an ice pack in your cooler!)