One of my first memories of baking was a demonstration in my kindergarten where bread dough was formed into turtles, birds, and elaborate braids. The tiny loaves of bread on the back of alligator- and hedgehog-shaped breads were created with scissors. Lobster claws have a snippet in the middle for a visual effect, and each figurine was placed in an oven until puffy, golden, and fragrant. We were allowed to take one home each. The whole experience blew my mind.
I still enjoy making elaborate braided breads. Especially when things are turbulent in my life. I did this a couple of times before the holidays and decided to do it again last week to take a photo and share with you. It consists of a rich, buttery yeast-based batter. Each of the four strands in the braid is filled with a mixture of caramelized onions and grated cheese. If you've never baked a braided bread before, I'll admit that filling the strands adds a layer of complexity, but the whole process is incredibly forgiving if you commit and move on. If you look at the shape below and think "no way", keep in mind that it is a simple braid wrapped in a snail shape.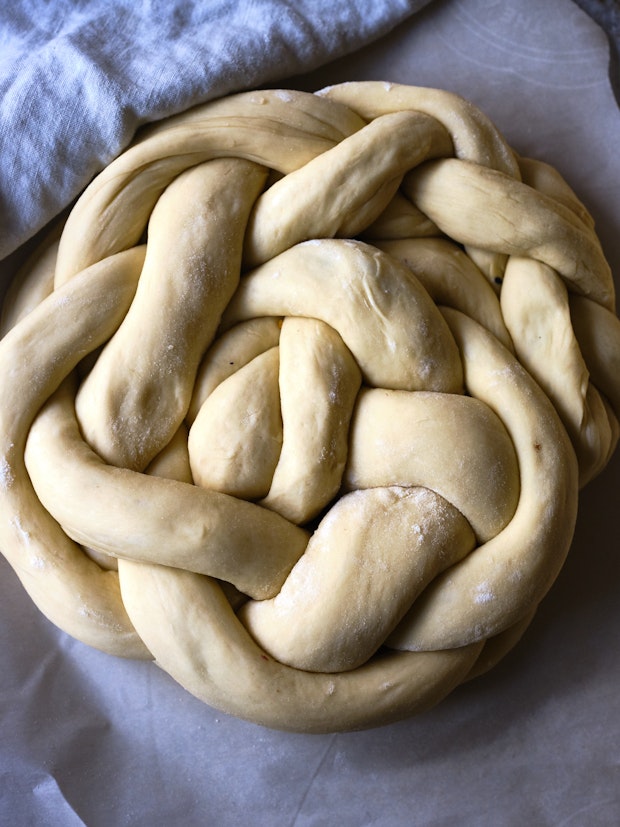 The (filled) braided bread process
To make this bread, first make a nice yeast dough. You roll your dough into a rectangle, cut that rectangle into four strips and then fill each strand with awesome. I usually prepare the filling a day in advance or on the morning of the day I want to bake. This will give the filling some time to cool down. I've settled on this onion and cheese combo lately, but you can think of endless variations.
To fill the dough, do the filling in a row in the middle of each of the four strips of dough. Fold them in half at a time, then pinch the seam to seal the filling. Now you have four filled strands that you will arrange side by side (below). Pinch them together at the top and start braiding (see picture below). Wrap the braid in a tight round snail shape, let the dough rise, brush it with an egg, and bake it!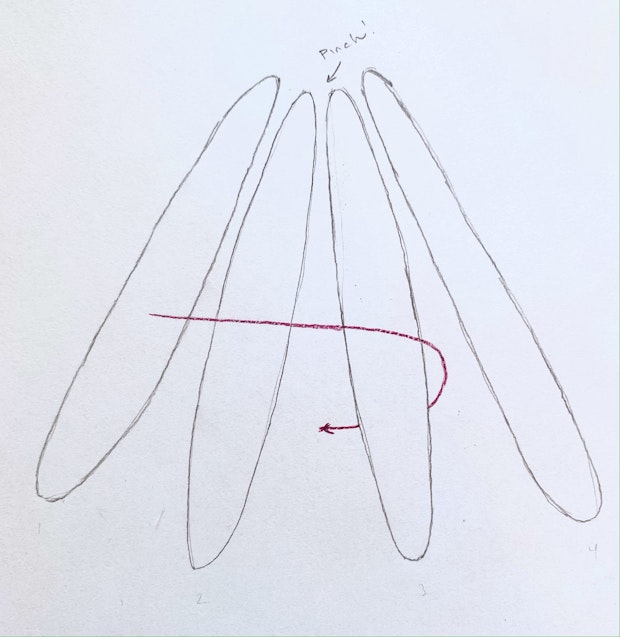 A four-strand braid

First, let me say, if you are worried about trying the four strand braid, I get it! If you want to resort to a chubby three-strand breadwire the first time, go for it. The main thing is to commit to the braid either way. Even if you are convinced that things are not going well. A few things can trigger this feeling. A common problem is splitting strands to expose the filling. Just press again and continue. Or maybe you have the feeling that your strands keep stretching and getting longer and longer? It's okay, you are going to wrap them in a round shape. Keep braiding even if your threads are longer than your sheet pan. Boss the dough around a bit. If it's too sticky, dust with a little flour. The main thing? Don't be discouraged, go ahead.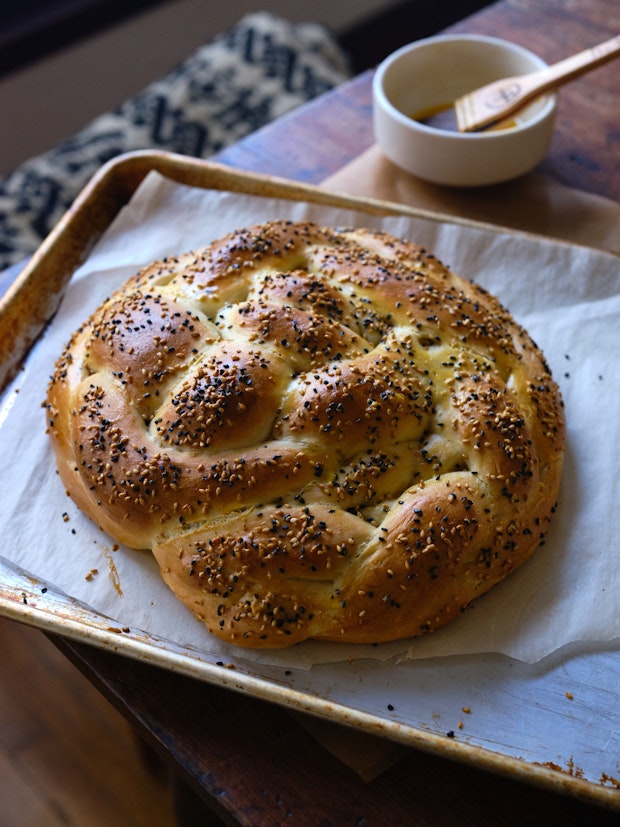 Please let me know if you bake a braided bread or send me a message on Insta. Or if you experiment with other fillings please leave a comment. I can't wait to see what you do with this one. I loved seeing you all post soup pictures last week. xo – h