Caramelized Brussels sprouts and apples with tofu
I bought a three foot stretch of Brussels sprouts at the farmers market the other day. For those of you who have never seen the spectacle of the Brussels sprouts, it is something to see. A thick, straight central stem is interrupted by tight, green Brussels sprouts pom-poms. It looks amazingly prehistoric. And while it doesn't fit very well in my basket, the sprouts stay well preserved this way – when they get home – seemingly longer than they are away from the stem.
I buy sprouts on the stem whenever I can and usually get three or four sprout-centered meals out of each, breaking off the buds as needed. In this case I combined shredded Brussels sprouts ribbons, apples, garlic, pine nuts (and tofu if you like) in a pan with a hint of maple syrup.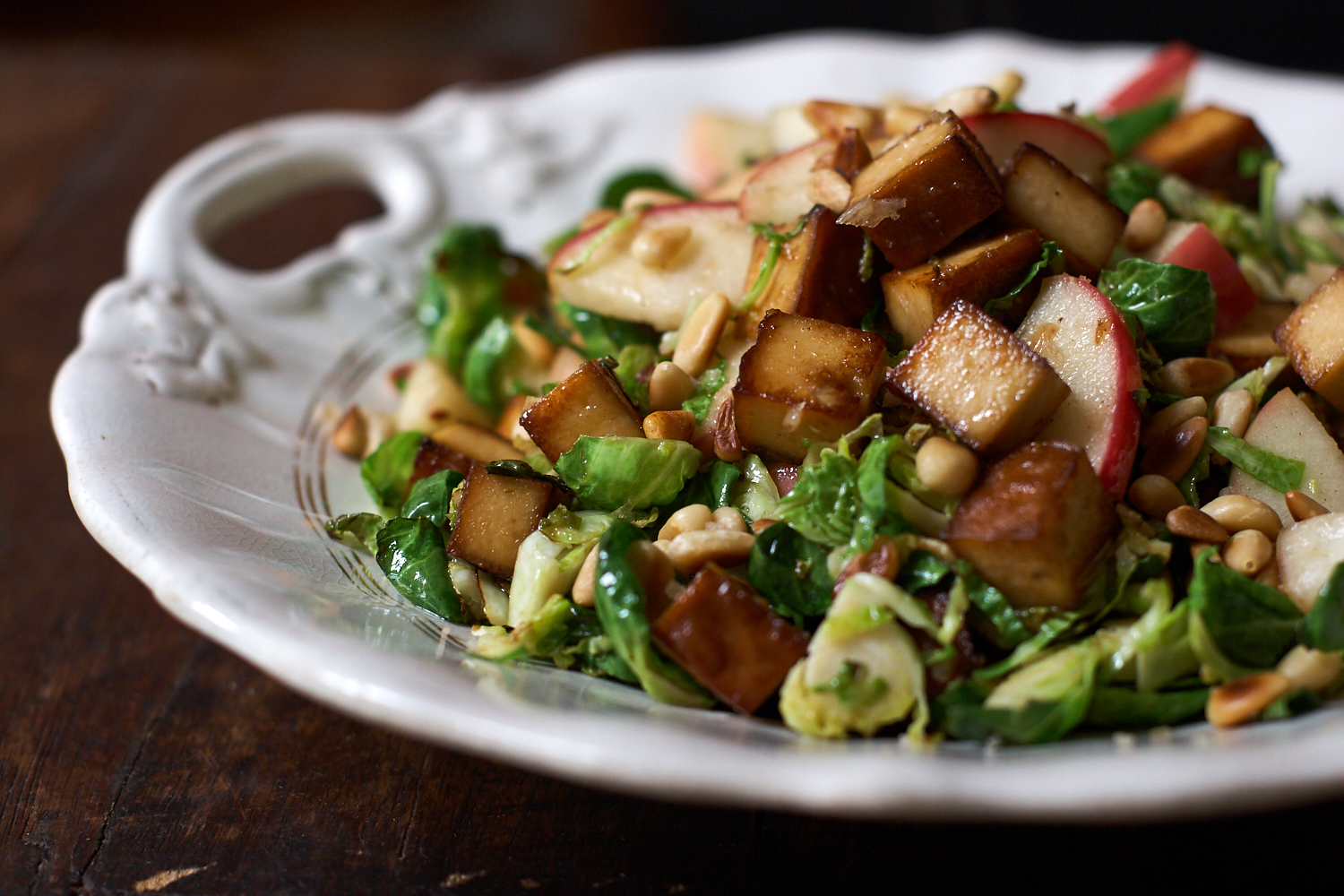 I know not all are fans of Brussels sprouts, but based on some of the emails you've given me, this golden encrusted Brussels sprouts recipe seems like a well-received gateway recipe for people who thought they didn't like Brussels sprouts sprouts, but really. You could start there and then make the jump to this recipe if you are at all concerned. Or I'll highlight a few other ideas below …