Cooking with children – Otterbox makes it easy!
Welcome to my website! I hope you enjoy preparing these delicious recipes with your children!
3 medium banana2 Cup Oats, dry6th tablespoon Peanut butter, all natural
Covering
1/4 Cup Walnuts, chopped2 tablespoon Chocolate chips, dark
Preheat the oven to 350 ° F and line the bottom of an 8 by 8 inch glass dish with parchment paper. (We also used our fingers to grease the sides of the bowl with coconut oil.)
Mash the bananas and mix with the oats and peanut butter.
Spread the batter evenly in the prepared bowl and sprinkle with walnuts and chocolate chips. Lightly press the nuts and chocolate into the bars.
Bake for 18-20 minutes or until an inserted toothpick comes out clean. Let cool in the pan for 20 minutes, then slide a spatula under the parchment paper and carefully place the entire uncut bar on a rack to cool down further. (You can cut the bars at this point and eat them warm! The more time you give them to cool, the easier it will be to cut.)
Calories: 200kcal | Carbohydrates: 27G | Protein: 7thG | Fat: 8thG | Saturated fatty acids: 2G | Sodium: 35mg | Fiber: 4thG | Sugar: 5G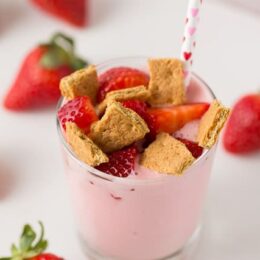 1 Container (4 oz) Greek yogurt1/4 Cup cottage cheese1 Cup Strawberries, frozen, unsweetened1/3 Cup Almond milk, unsweetened1 tablespoon honey
Calories: 129kcal | Carbohydrates: 20thG | Protein: 10G | Fat: 2G | Saturated fatty acids: 1G | Cholesterol: 9mg | Sodium: 139mg | Fiber: 2G | Sugar: 15thG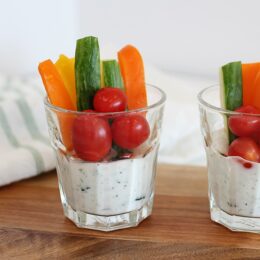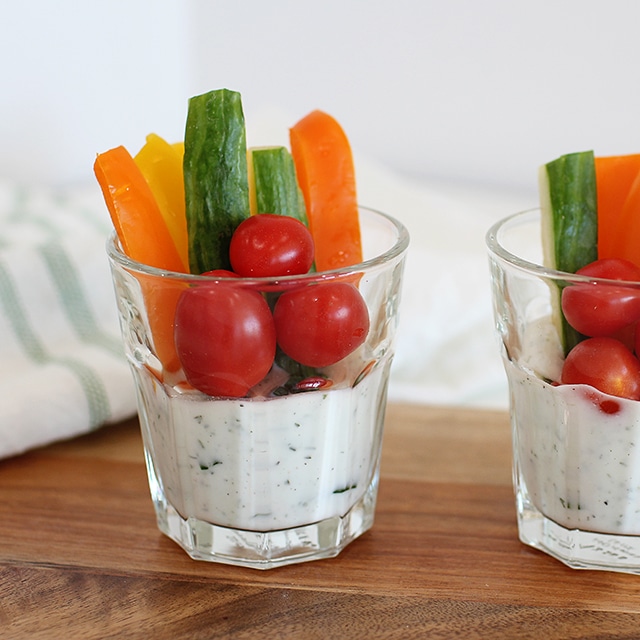 1 Cup Greek yogurt, plain1/2 teaspoon Garlic powder1/2 teaspoon Onion powder1/2 teaspoon Parsley, dried1/2 teaspoon Chives, dried1/4 teaspoon Dill grass, dried1 teaspoon Lemon juice1/8 teaspoon black pepper, ground1/2 teaspoon Salt-1/4 Cup milk
Serve with
1 medium Paprika, orange1 medium Paprika, yellow1 medium cucumber1 Cup Cherry tomatoes
Put all ingredients except the milk in a large mixing bowl. Mix until everything is smooth and blended. To achieve the desired consistency, add 1-2 tablespoons of milk at a time and mix it thoroughly after each addition of milk.
Cut the bell pepper and cucumber into slices. Serve vegetables with dip.
Calories: 111kcal | Carbohydrates: 13thG | Protein: 8thG | Fat: 4thG | Saturated fatty acids: 2G | Cholesterol: 10mg | Sodium: 329mg | Fiber: 2G | Sugar: 6thG