Easy entire grain sugar cookies
This is the recipe I use whenever I want perfect sugar cookies. They bake beautifully with lovely structure and a snap of snap when you split them in two. Especially when you can wait an extra minute or two before taking them out of the oven. So you have time to switch from simply baked to golden, crispy and roasted. The dough is an absolute dream to work with. And the taste? You have just the right amount of salt to counter the candy.
This recipe makes enough batter to make lots of cookies, leaving the batter to freeze. I usually run out of energy before I run out of batter. I thought I published this recipe a long time ago (!), But a search in the archives proved me wrong! I'm also including the icing on the cake that I like.
glaze
As for the icing, I have a lot of thoughts. 😉 I have a basic recipe that I use and then tweak it from there. Sometimes I like my glaze a bit translucent, like a wash – so I add more water. In other cases I want it to be more opaque so I'll leave it as written (below). I always like it when it's a bit matte and not high-gloss, so this is what you get. Have fun with natural colors too. You could make tiny pink dots on the trees pictured, sprinkled with some raspberry powder and some icing. I like saffron for yellow, matcha for green, etc. Play around!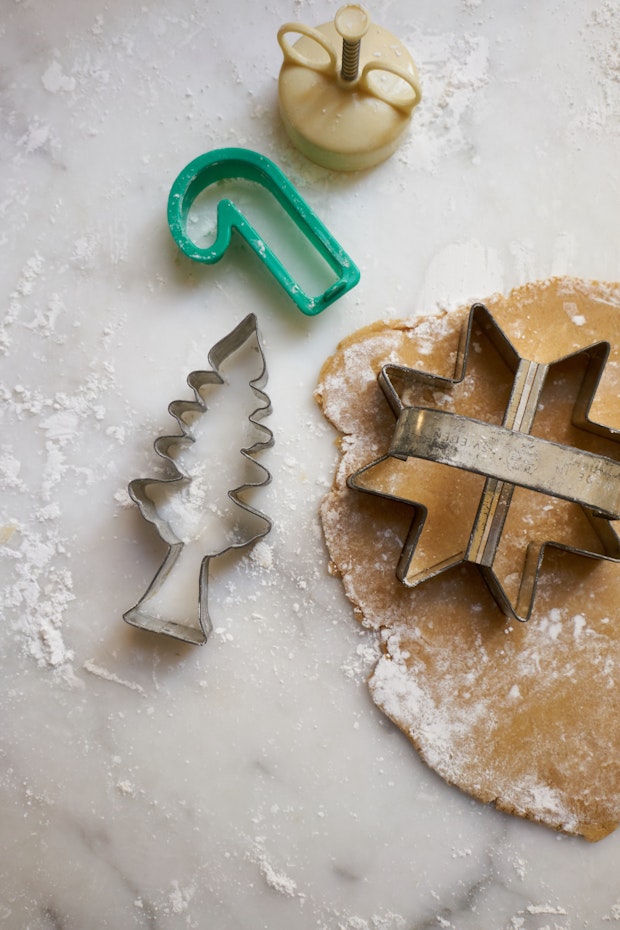 Pro tip! Keep an eye out for yard sales, flea markets and the like for special cookie cutters – you will find the gemstones there. I have a container of favorites that I can go to every time I make cookies.