I am convinced that these sparkling, sugared lingonberries should be a part of every holiday spread. They glitter and wink in the surrounding Christmas lights and give the table a striking red sheen. Another great thing is the way they transition from savory to sweet gear with ease. For example, I liked to serve it as part of a cheese spread, but I can imagine that they would serve as a finishing touch to a cake or as a cluster on a crème brûlée or pudding.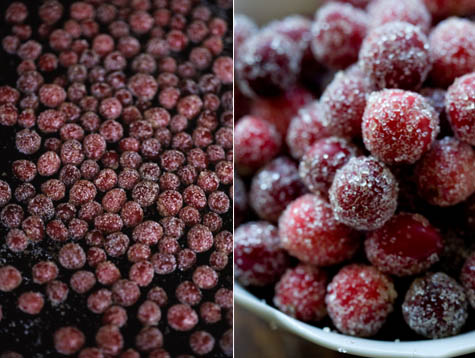 What kind of sugar?
This is key, and I've experimented with a number of sugars here. Some work better than others. At first I wanted to do them with a maple sugar coating – but the cranberries looked like they had fallen in dust. The same applies to raw cane sugar, coconut sugar and rapadura. So I gave up making a less refined sugar version. Note that extra fine grain sugar didn't work well either – lumpy. The best way to get a good frothy crust of sugar on your cranberries is to roll them in a slightly chunky organic sugar (something like that) first and toss them in regular granulated sugar later. The small grains of crystal sugar adhere to all places that are still sticky from the simple syrup.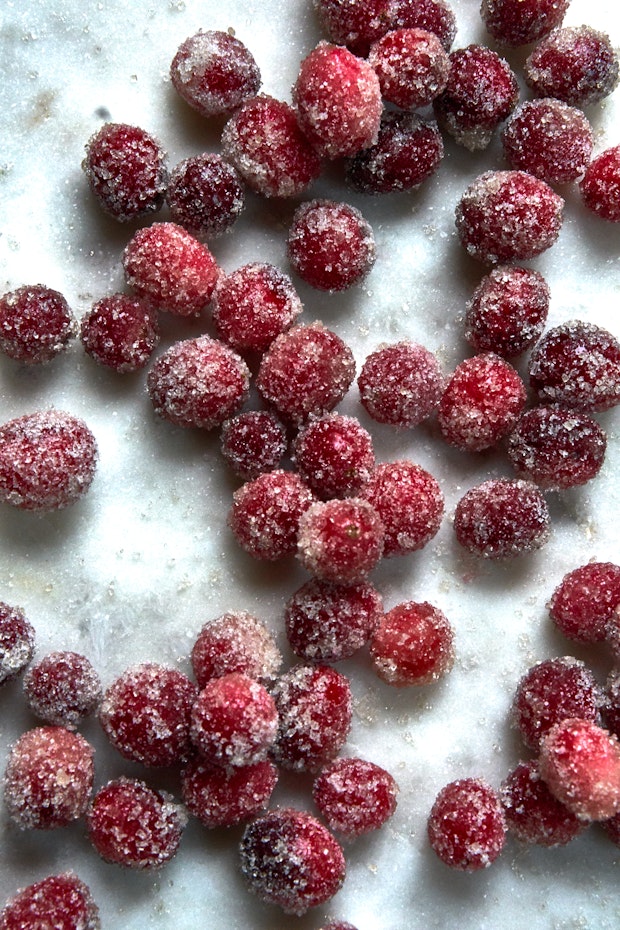 They are easy to make, but you need to do the first step the night before. I like tossing the cranberries in sugar the next morning and tossing them back and forth all day so they have time to dry and crisp. Have fun and happy holidays!