Hazelnut, Swiss chard and ravioli salad
If you're invited to a potluck this winter, bring this with you. I first published the recipe over a decade ago and I still cook it regularly for a number of reasons. We're talking about plump raviolis with roasted hazelnuts, lemony chard stains and deeply caramelized onions. They have crunch of toasted hazelnuts and brightness of a bit of lust. It's delicious, flexible, and completely satisfying. Fittingly, it's also a great vegetarian main course for gatherings like Thanksgiving. I've updated and tweaked the instructions and ingredients list here to reflect how I do it today. For example, I cooked the chard on the side, but now I don't bother about it anymore and just massage it with lemon juice. Small tricks and improvements, and in this case one less pan to clean.
You can prep most of the components ahead of time and throw them together in under five minutes when you're ready to serve them as a family. Whenever I have a window in the days before, I wash and chop the chard (or kale), caramelize the onions and roast the hazelnuts.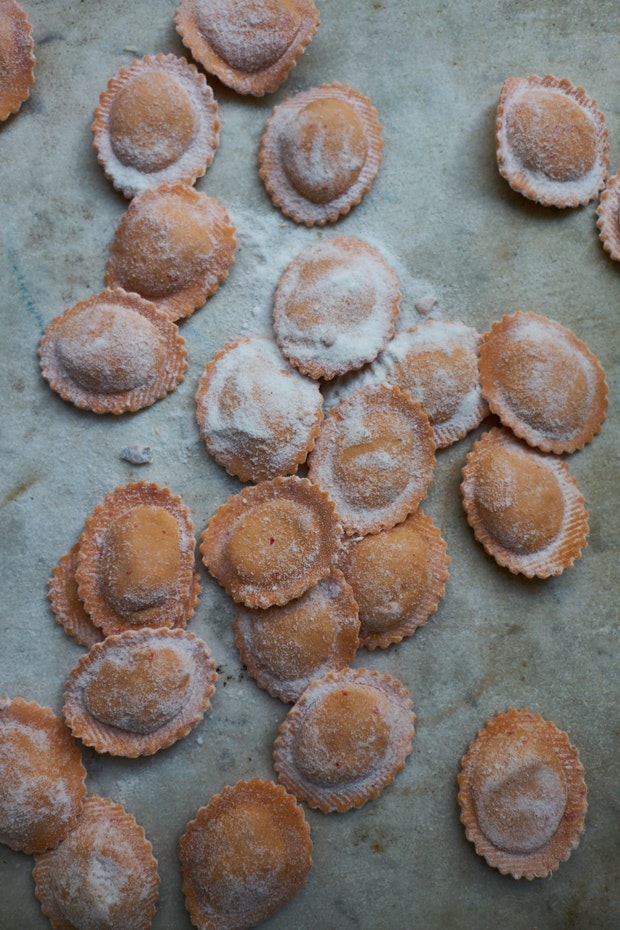 Remember, this whole idea is super customizable. You can play around with the type of raviolis you use – vegan, vegetarian, gluten free, etc.