Sourdough galette with delicata squash
What you see here is a fully loaded winter galette. I started making it a few months ago, inspired by a recipe in Sarah Owens' masterful sourdough book. Your whole grain sourdough crust caught my attention. Nor did I need to convince people about the garlic-riddled labneh that was lathered under summer coverings. I don't have to tell most of you, as I type this, we are far from summer.
Sarah's galette was full of beautiful tomatoes, but by the time I discovered her recipe the tomatoes were long gone for the year. My cake had to be more of a winter affair, and the delicata squash and shallots that I had on hand seemed to evolve naturally. I've baked this galette four or five times since then and it's omg-so-good. If you love hearty pies this is for you. And please don't sweat if you don't have a sourdough starter. I'll mention a couple of alternative routes you can take below.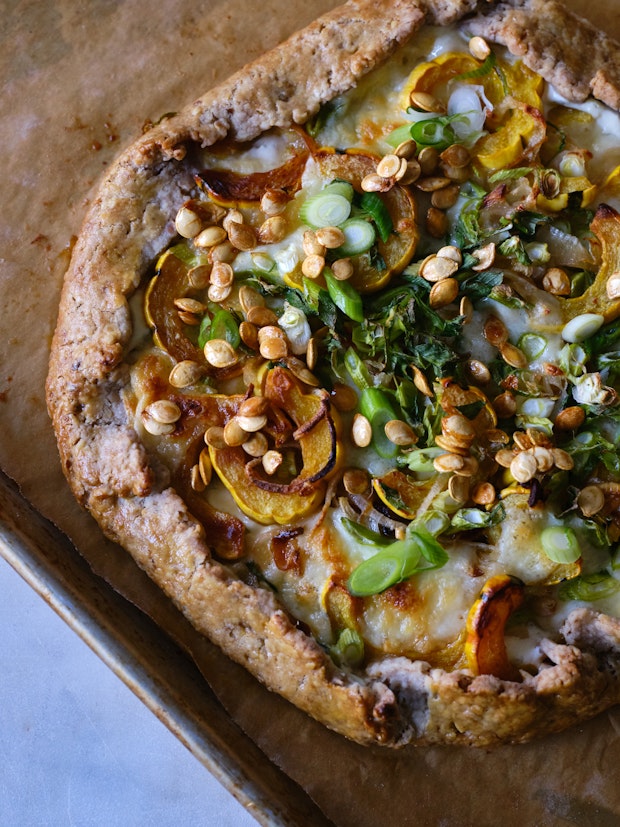 Just do it!
This galette is a little project if you are starting from scratch in the late evening and have dinner as your goal. Pre-do most of the components if you have a few minutes here or there in the days before, and they'll come together effortlessly when you're ready to bake the finale.
What can you do ahead of time?
You can make the batter for the crust and freeze or refrigerate. You can distribute the yogurt in five minutes in advance – a breeze. And if you roast the delicacies and shallots the night before (or have them as part of your meal that day), you can use the leftovers on the galette.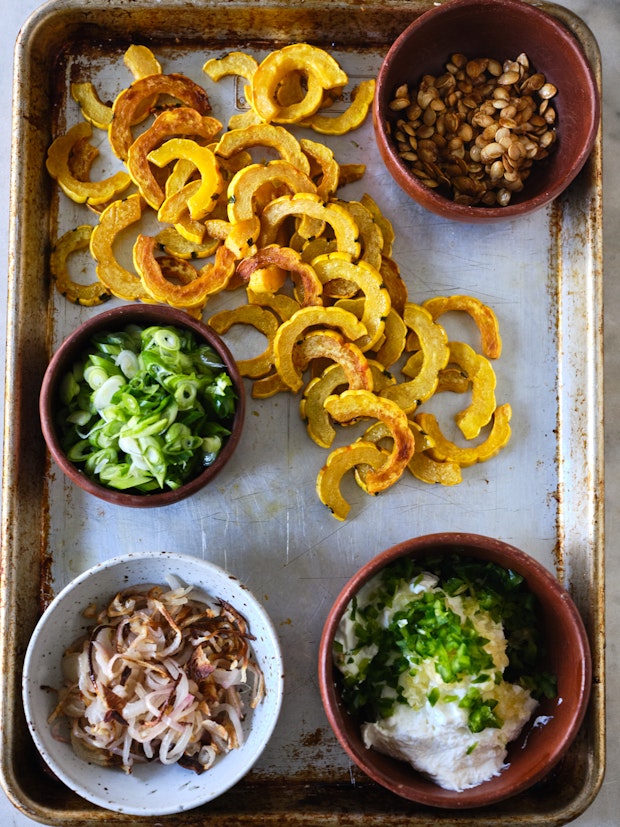 What if you don't have a sourdough starter?
Here's another hot crust that I love – you can just trade this in. Alternatively, you can follow the recipe below by omitting the sourdough starter and adding 25g of ice water and 25g of flour instead. Adjust with a little water or flour depending on how the dough feels If you want to maintain your own sourdough starter there are endless books and tutorials on this, or you can ask your local bakery if they could save a bit of it instead of starting over!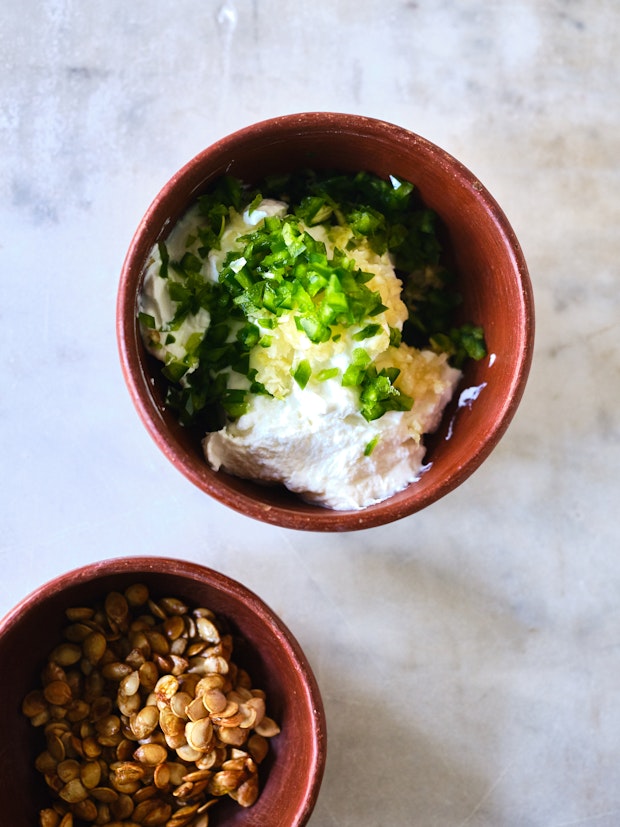 Kitchen scales are the best!
This recipe is written in weights (I wanted to convert for volumes, but didn't have time to snap photos before it got dark! Sorry). If you bake a lot, you've probably heard it before, kitchen scales are a godsend. I love my Escali Primo, it costs around $ 20 and will last a long, long time. This crisp batter has volume measurements when you are without flakes. Both are buttery, rich, and crowd-pullers.

Extra credit! I love the cute, tiny seeds in Delicata Squash that you can see here. Pre-fry them in a hot oven with some olive oil, then sprinkle them on everything from cakes and salads to pasta to pizza. It takes a bit of a hassle to remove the bulk from them, but it's well worth the extra effort.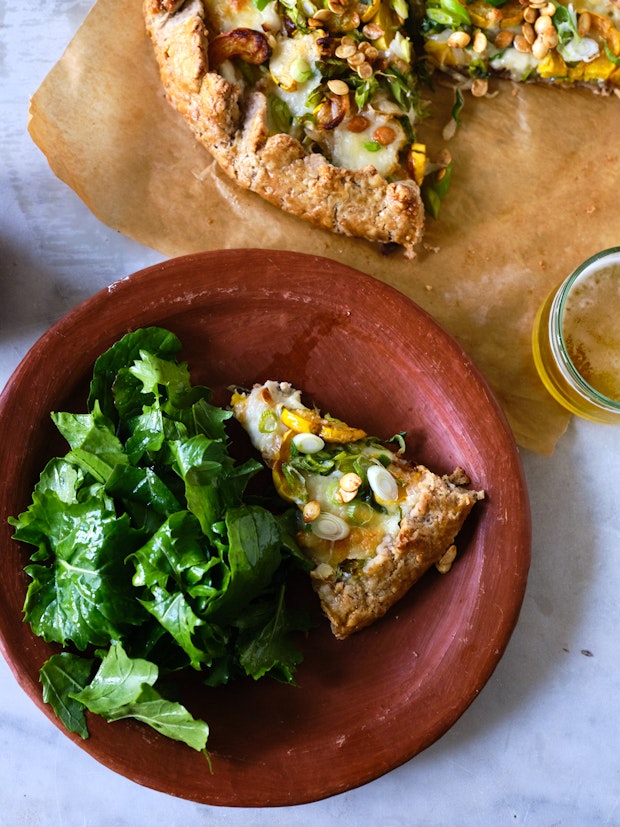 Hope you all enjoy this one, I was so excited to see how many of you guys have made stunning braided breads! Xo to Sarah for the inspiration!
MY NEWSLETTER + EBOOK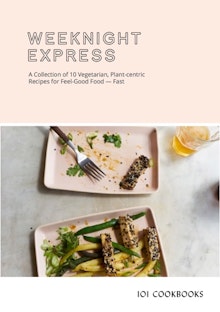 Sign up for my weekly ad-free newsletter with recipes, inspiration, what I read / look / buy.
(You will receive a link for a free PDF e-book with 10 recipes)