three step raspberry cheesecake
This simple raspberry cheesecake dessert has few ingredients and is a great recipe for your kids to help out with!
Ways for children to eat raspberries
Add them to baked goods such as muffins or bread, pancakes, waffles. Add them to smoothies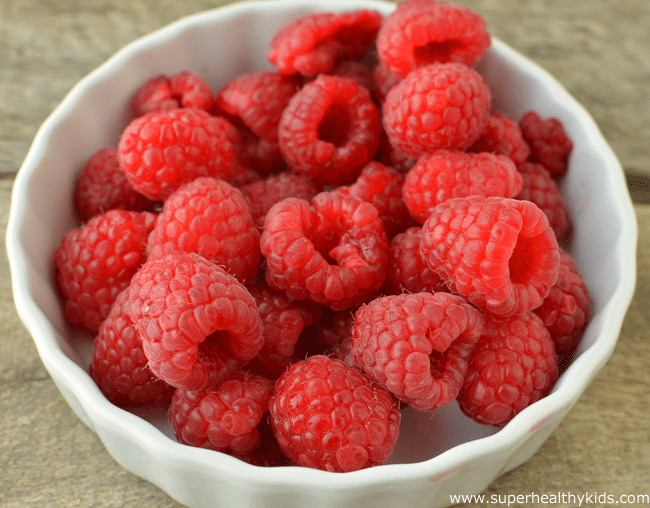 For dessert tonight, I wanted to do something that the kids could do themselves! We called it raspberry cheesecake simply because the crust was graham crackers, the filling was creamy, and we poured berries over it!
How to Make 3 Step Raspberry Cheesecake
Step 1: crush graham crackers
Crush graham crackers and add them to the bottom layer of a cup or bowl. That's great for kids. Place graham crackers in a resealable bag and roll over the bag with a rolling pin to crush it.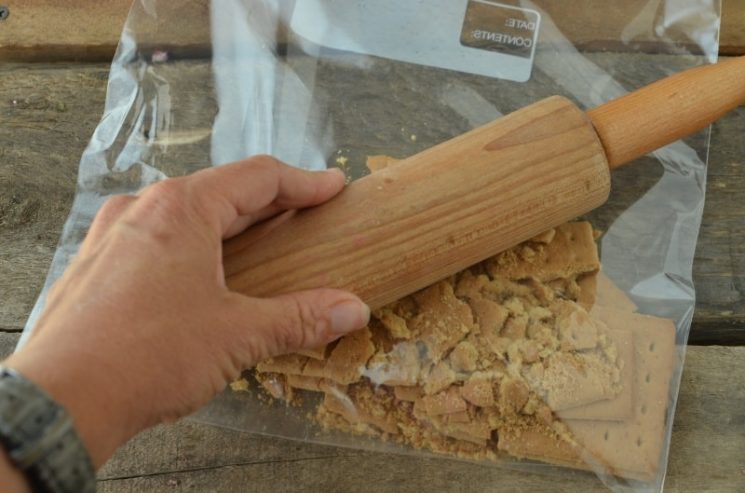 Step 2: top with Greek yogurt. You can now sprinkle raspberries on top if you like them a little frozen, or you can wait until you've frozen them if you like them fresh.
Step 3: Freeze for 1 hour. 1 hour is perfect as it creates a firmer texture, but isn't frozen solid. That's it! Serve your dessert and enjoy!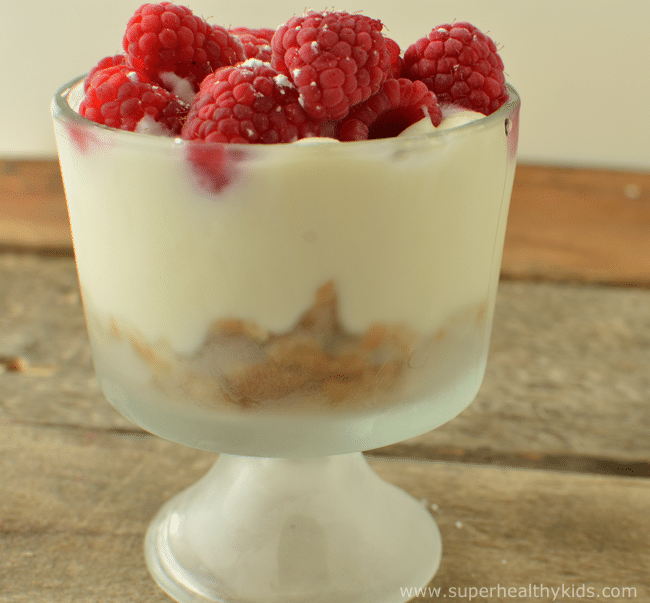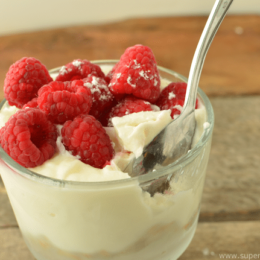 4th leaves Graham crackers2 cups Vanilla Greek yogurt My favorite is Noosa or Greek Gods honey yogurt1 Cup fresh raspberries
Display 4 clear glasses. Sprinkle a sheet of graham crackers in each glass.
Spoon 1/2 cup of yogurt into each glass. Freeze for an hour.
Cover with fresh raspberries and serve.